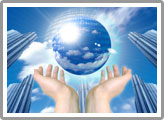 Richmond Web Services
provides full web consulting services including web design, application development, e-commerce, web marketing/search engine optimization and more.
Our Guarantee


Get Your Free Guide "Getting Started on the Web" now.


Download .pdf

We now offer a turnkey e-commerce hosting package. It includes a shopping cart, secure payment gateway, and merchant account, the perfect fit for both the Internet-based entrepreneur and the traditional merchant who wants to augment his brick and mortar storefront.